Telephone &

Communications
Get crystal-clear nationwide calling for free. All you pay are applicable taxes and fees. In addition to your home phone, you can use your cell phone from anywhere as if you were on your home phone. Enjoy free outbound calling, see who has called, and access your voicemail all through the Ooma app.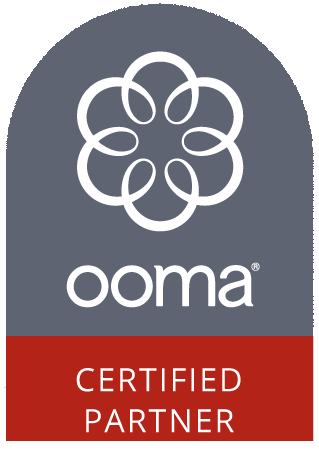 As an Ooma Partner AIMNET offers extensive value added services to the Ooma product line. We stock all Ooma phone products and offer first line of support from a team of professionals. When you purchase from us we:
​
Perform all initial configuration and set-up of your phones and phone services. When you receive your phone(s) you are ready to go. Simply plug it in and start calling.

We offer on-site installation services in select regions.

Hands on training sessions at our training center.

Enhanced first line of support.

Custom built packages specific to your needs.

Full line of products to support your system including POE switches, network installations, smart technology integration and more.

Discounts on custom packages and contractor / affiliate pricing structures.
​
​
​
Ooma phone services bring the power of big business phone systems to small business offering more than 35 professional calling features.
​
Unlimited calling in the U.S., Canada, Mexico and Puerto Rico with low international rates if required.
​
All for $19.95 per month*
​
Virtual Receptionist
Mobile App
SMS Messaging
Enhanced Call Blocking
Multi Ring Capable
Call Recording
plus 35 additional management features
​
Never a contract, cancel anytime
​
Each service includes:
One Public Phone Number
One Private Phone Number
One Conference Bridge Line
One Virtual Fax Line
​
Existing phone numbers may be ported to your new Ooma phone system at no additional cost.
​
* Monthly fee does not include applicable taxes for your state. Tax rates vary. Please contact us to find out your total taxes for your location of service. I.E. in CT your total taxes will add $ 8 per month.
The Ooma Telo FREE mobile App allows you to use your Ooma phone service from virtually anywhere. On the go workers can use and manage their business phone calls from their smart phone.
​
All calls from the Ooma App appear to orignate from your office phone including your caller ID number. Access voice mail, extensions and all services as if you were sitting at your desk.